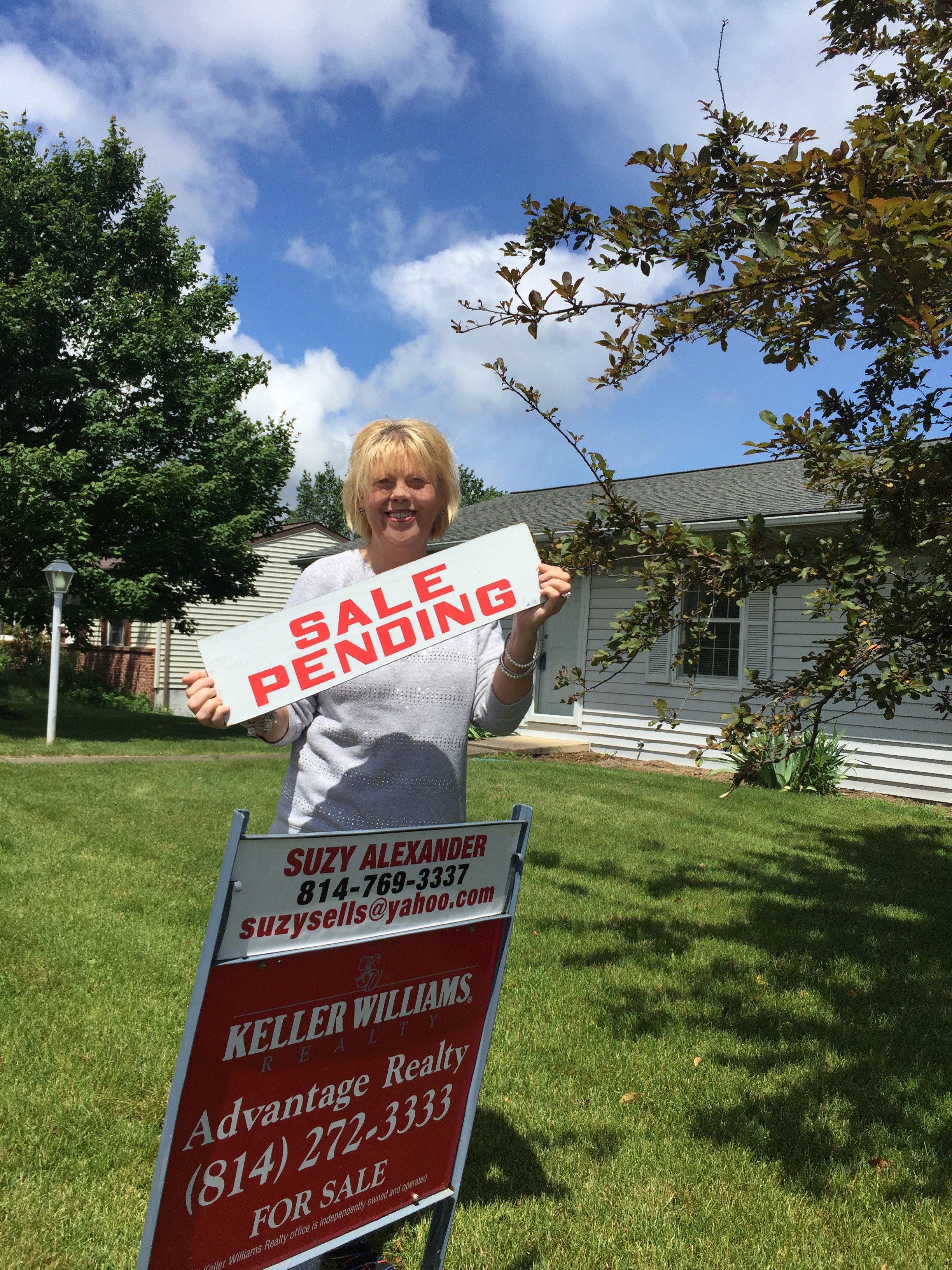 Karyn and Phil Debrasky:
"We're loving the house and the neighbohood. Thank you for all the hard work you put into fnding our house. We truly appreciate it."


Randy and Evie Rowe:
"Working with Suzy was an absolute joy. Her professionalism and knowledge of the State College area were invaluable to us. She was able to inject the right amount of humor in all of our dealings and that made it an enjoyable experience. She presented us with many ideas which we would never have thought of throught the process and had a knack of locating properties which were of high interest to us. She took care of all the little thigns as well as the big things. WE highly recommend her if you are buying a property. You can't do any better!"

Jordan Norwood:
First of all I want to thank you again for your help with my first home purchase! I certainly could not have done it with you!"

Jeff and Nola Wagner:
"We just want to thank you again for all you did for us to make our move a smoother transition. We never had to worry about what needed done because you took care of it. You gave great emotional support and saw to it that everything worked out. We were so blessed to have met such an exceptional realtor who is also a sweet, fun and loving person. We will recommend you at every chance we get. Thank you for making our dreams come true."

Donna and Paul Fisher:
Suzy made the experience of selling our home stress free. She provided excellent advise regarding necessary home improvements, identified appropriate contractors for the work, hosted open houses and ably guided us in negotiating and closing on our home. All in all she provided an exceptional leel of service.
— Anonymous